KE Apartment —
Vivid Light
Client:

Apartment K

Location:

Brugge

Architect:

Atelier 10.8

Year:

2020
Brought in by design agency Atelier 10.8, we took on the task of completely remodeling this penthouse that was in a rather sorry state. The apartment was completely stripped, and the interior walls demolished to make way for a new, flowing layout. The resulting configuration gave the impression of pushing back the walls, inviting in the light to create a setting worthy of the exclusive finishing materials, such as Pietra di Medici, Calacatta, and walnut veneer.
The final touch comes from the abundant natural light flooding the apartment and its impressive leafy and sunny terrace, boasting a stunning view over beautiful Bruges.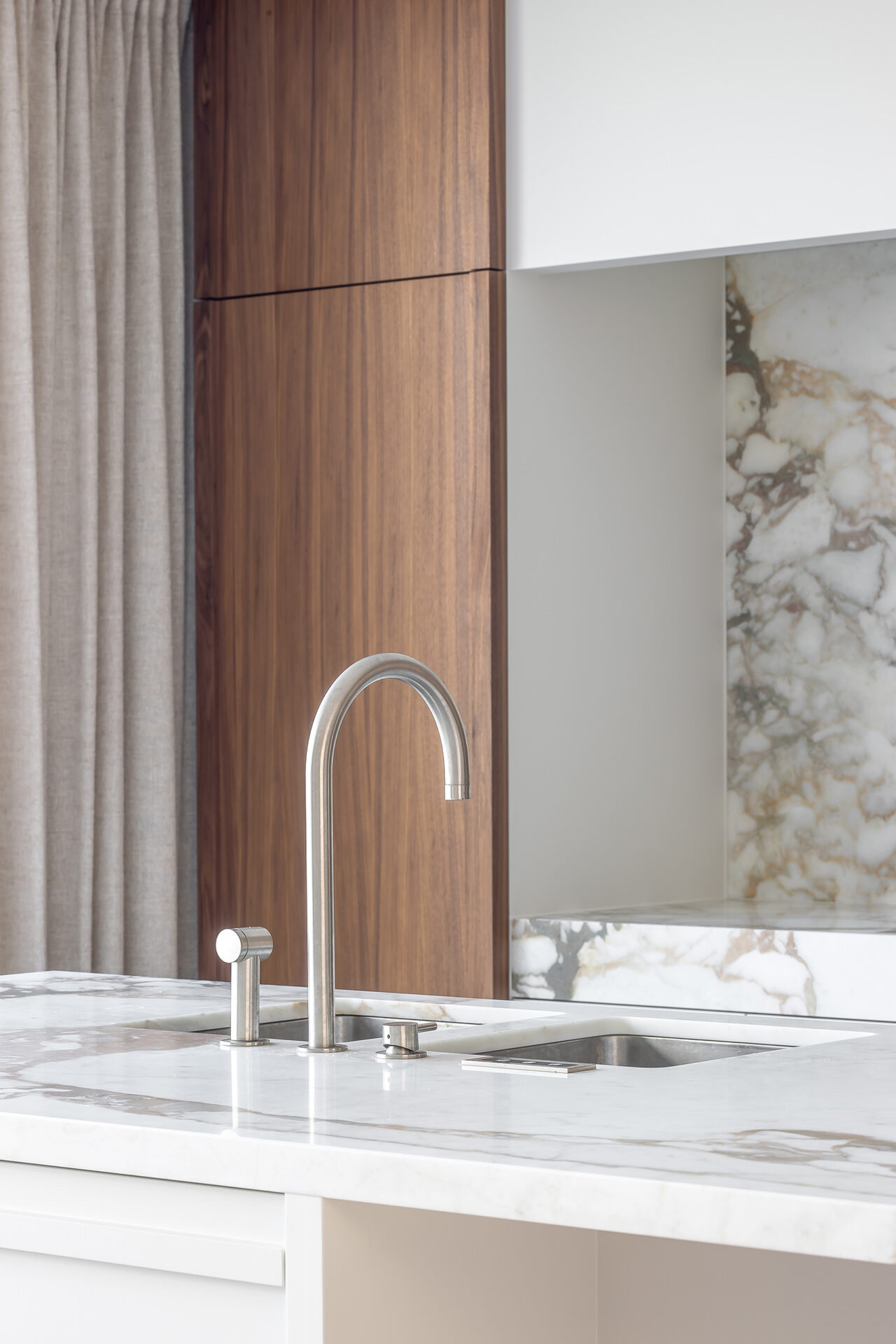 Het plaatje wordt helemaal compleet gemaakt door de overvloedige lichtinval en het indrukwekkende, groene en zonnige terras met verbluffend zicht op het mooie Brugge.